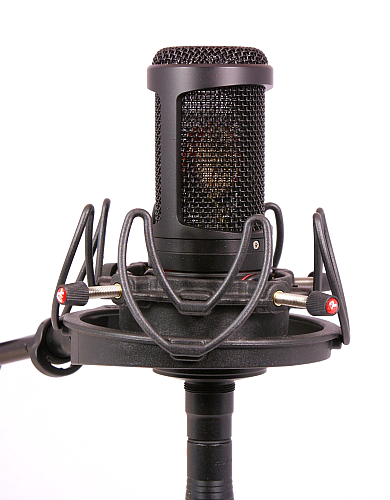 Sonodore multi pattern studio microphone MPM-91
The MPM-91 condenser microphone has a medium size diagram (20mm) with multiple
polar patterns. The diaphragm capsule has a very smooth frequency response for all polar
patterns over a wide acceptance angle. Its sound has a very natural and transparent
characteristic, has fuller and richer sound than a microphone with a small diagram,
Its high frequency reproduction is better than a microphone with a 1"diagram.
Therefore, this microphone can be used for many diverse applications in professional
recording studios.

Design Features
At the heart of the microphone is a 20mm dual mylar diagram made by Neumann.
The polar pattern can be set infinity between omnidirectional, cardioid, and figure 8.
The MPM-91 will be supplied with the low distortion and with listening tests optimized
fet amplifier.

Materials
Only materials of the highest quality are used to ensure maximum reliability under tough
professional use. This means:
use of gold-plated contacts only
electronic components are selected for their proven quality in audio specific
equipment, handpicked, and individually tested.
specially coated circuit boards for optimal protection against damp and moisture
use of a special process for the production of printed circuit boards, which ensures
the purity of the copper pathways, resulting in greater stability and performance of
the circuit design.
The electronic circuit and components are optimized with listening tests.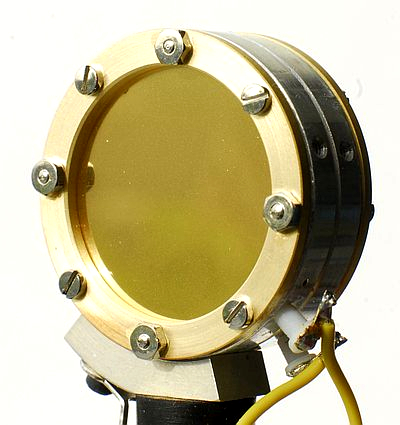 Power supply
As part of the initial Sonodore philosophy, the microphone is 'active' powered via a
separate power supply PS-71 or PS-71D, instead of using standard phantom
power. Phantom-fed microphones are inherently less suitable for high-quality audio usage
since they work as compressors: when, for instance, high dynamics are required,
strong demands are made on the current supply of the phantom.
As a result, the current supply drops drastically and the stereo image and frequency
response collapse with it.
To avoid this, the MPM-91 is available in a version with a separate power supply which
allows a high-grade and exceptionally low-distortion amplifier to be placed directly in the
microphone body.
With active powering, the microphone current flows through an separated wire.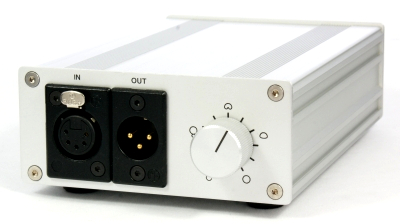 The microphone is supplied with:
Rycote suspensions

USM

Mogami microphone cable, Mogami 2534 with Neutrik gold contact connectors.
or the van den Hul Integration Hybrid cable van den Hul.

Aluminium case

Typical cardioid on-axis frequency response:


Technical Specifications MPM-91
Acoustical operating principe: 2 pressure gradient transducers
Directional pattern: omnidirectional, wide angle cardioid, cardioid, hypercardioid, figure 8
Frequency response: 5 Hz to 20kHz
Sensitivity at 1 kHz: 9mV/Pa
Maximum sound pressure level: 157 dB SPL peak
Equivalent noise level A-weighted: 13dB cardioid
Output impedance: 39 Ohms
Cable drive capability: > 100m
Amplifier components: Fets, transistors
Weight: 400g
Length: 162mm (6.38")
Diameter: 52mm (2,05")
Matching connector and powering: see different models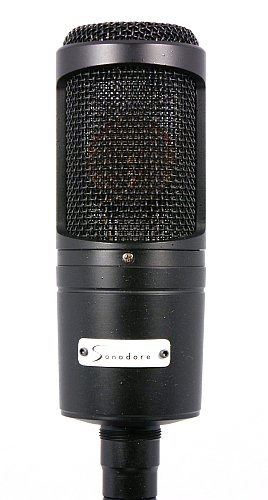 Different MPM-91 models

Fet, multi pattern with active 60V powering (5pin XLR).
Different power supplies:
PS-71 is a 1 channel power supply
PS-71D is a 2 channel power supply

Fixed cardioid with active 60V powering (4pin XLR).
PS-402, MPS-502 or MPB-502 power supply / pre-amplifier is necessary.

References:
Tobias Bigger, concert pianist :
The MPM-91 impressively manages to balance a fine transparency with the desirable smoothness.
Both sides in elegant harmony, one could say, i.e. no sharpness, no harshness there in the upper registers,
always a pleasant smooth and silky sound, and all registers in consistent balance;
but on the other hand the "ingredients" of that balancedness contain lots of low-level details and transient
information, a lucid presence of high frequency content, like a really open window to the original sound.
This is the best compliment one can make a microphone, close to a sort of square of the circle
of microphone design and voicing.
The MPM-91 also is a very variable multi-purpose tool, a sort of Swiss Army Knife of microphones...
Compliments to you, my decision in favour of the 91 model was like hitting the bull's eye.
Sonodore price list with Mogami cable