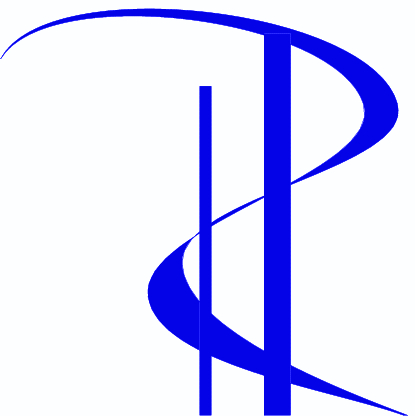 Rens Heijnis custom-built audio equipment
---
A few examples of mixing tables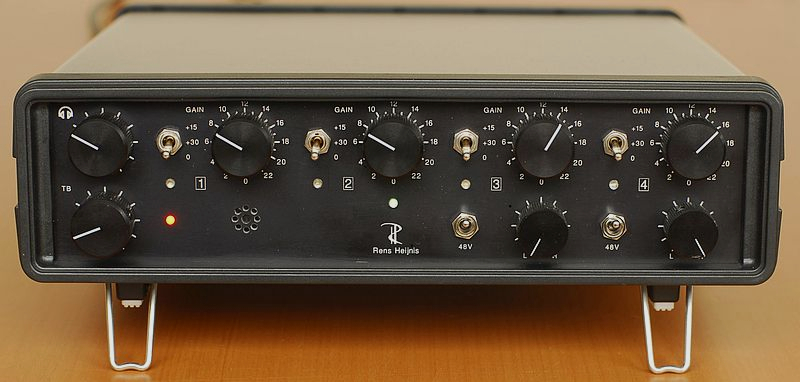 Portable mini mixer in black: mains powered, 4 channel with direct out, overload led, stereo MIX out,
headphone amplifier, talk back, 48V, channel 1 and 2 suitable for Sonodore LDM-54,
Dimensions: 25cm × 6,5cm × 25cm (9.8" x 2.6" x 9.8")
Picture back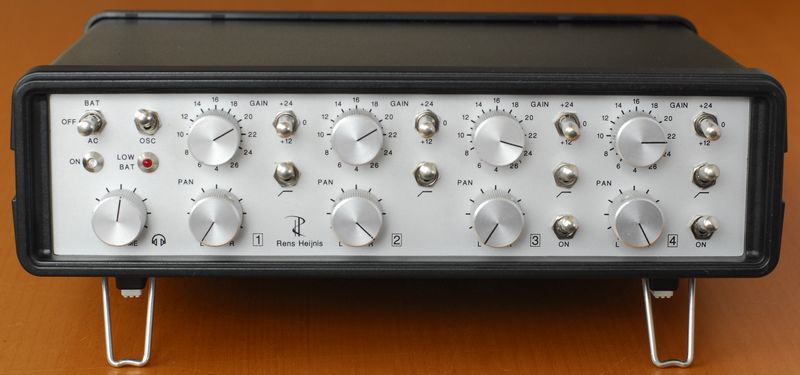 Portable mini mixer: LI-ION battery power, 4 channel with balance and low cut filter, stereo MIX out,
headphone, monitor unit, build in talk back speaker, input 4 60V microphones.
Dimensions: 25cm × 6,5cm × 20cm (9.8" x 2.6" x 7.8")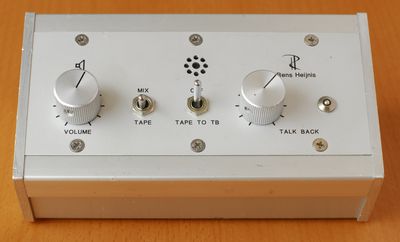 Remote control of the portable mini mixer: talk back, monitor.

6 channel pre-amplifier: direct out, direct in, mixbus, panning is set by switches,
gain fine (-3,-2,-1,-0,+1,+2) is remote controlled, MS matrix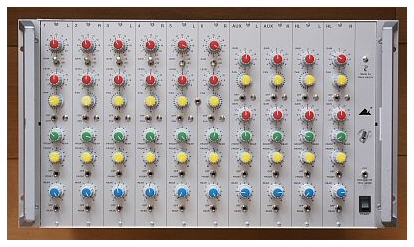 Analog surround mixer with 6 microphone and 4 line inputs. Separated stereo and surround panning.
The stereo has a switched panning. The surround has 3 panning potentiometers. See: panning
In 19" case, but can be delivered in a horizontal mixer model.
Very interesting for those who do not want to mix digital
Front drawing: front Back drawing: back For specifications see: 5.1mixer
Mixing tables only on special request.
Price indication about 2000 to 2500 euro per channel.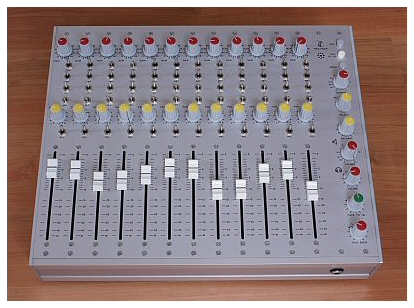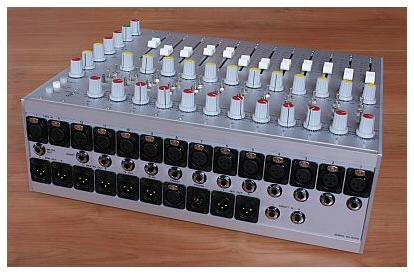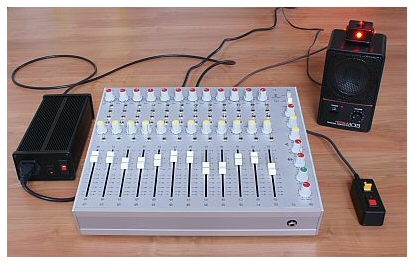 12 channel standard stereo mixer, as small and light as possible.
This mixer is specially designed to make a mixer with a high sound quality for an affordable price
Can be extended with a Fostex Talk back speaker and light signaling
Front drawing: front Back drawing: back For technical specifications see: 12chmixer and Talk Back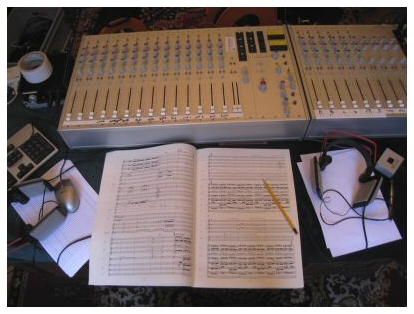 14 channel custom-made mixer with an extra 8 channel sub-mixer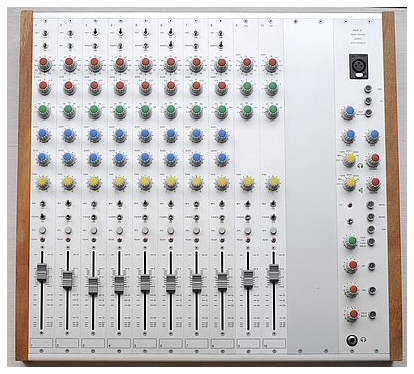 10 channel custom-made mixer.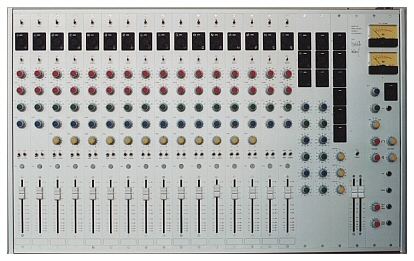 16 channel custom-made mixer.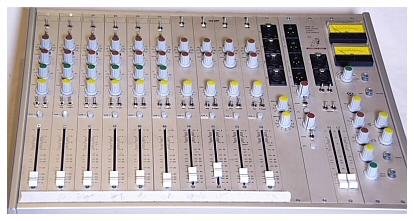 10 channel custom-made mixer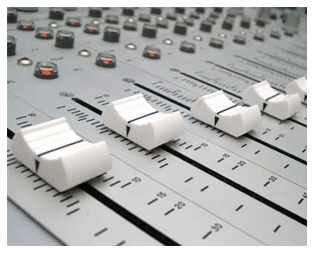 26 channel mixer: mic/line, 24 position switch gain, insert, 2 aux, fader on/off, L-R 1-2 3-4, peak, afl, P&G fader