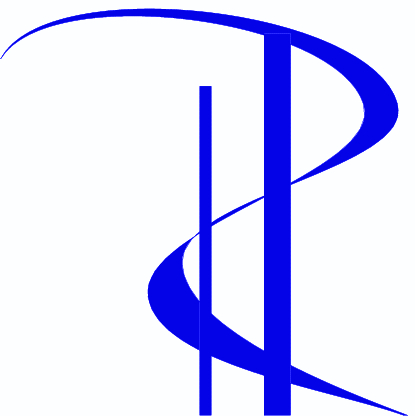 Rens Heijnis custom-built audio equipment
---
A few examples of various custom-built equipment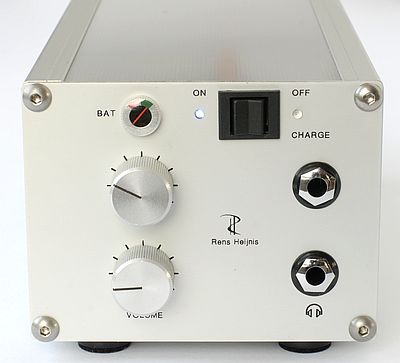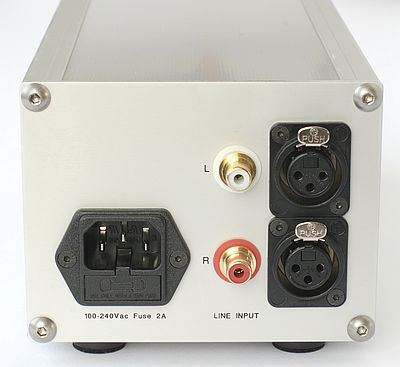 2 output battery powered headphone amplifier.
With rechargeable batteries.
Dimensions: 23,5cm × 11,5cm × 9,5cm.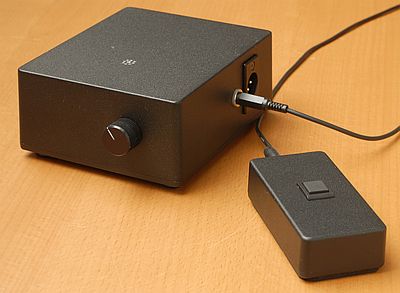 Talk back unit with boundary microphone and doggy for operating the TB.
Active loudspeaker is needed.
Dimensions of the Unit:15cm × 12cm × 6cm. Weight 0,7kg.
Phono pre-amplifier, battery powered with different equalisation curves.
Due to the fact that most records made before 1950 may not have followed the RIAA curve.
Turn over curves: 200, 250, 300, 400 ,500 (RIAA) and 700Hz.
Roll off curves: -5, -8, -10,5, -12, -13,7 (RIAA), -16dB.
Ri: 10, 100, 16K and 47KOhm. Gain: 62,70 and 78 dB. Very low noise and hum due to the battery power,
Reference from the customer:
"It is amazing, no hum, very low noise, good sound-stage and well-balance sounds".


Analog stereo subwoofer filter for the Avalon Sentinel, on batteries
High and low pass filters: 30dB/octave





48V Phantom power: battery powered. In 19" enclosure, 8 channel, with good audio capacitors.
Recording time about 28 hours with 8 microphones consuming 5mA.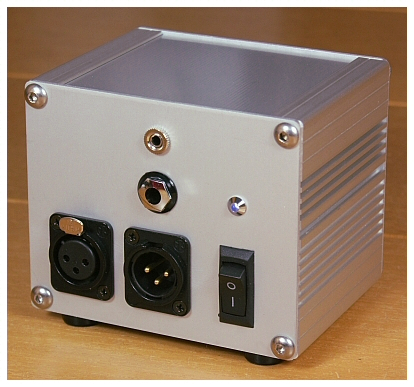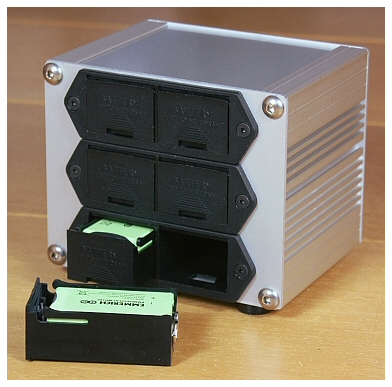 Phantom power, 48V, 1 channel, battery powered with 6 NiMh rechargeble batteries
With separated charger. Extra outputs for soundcard and iphone. Size 11*9*9cm.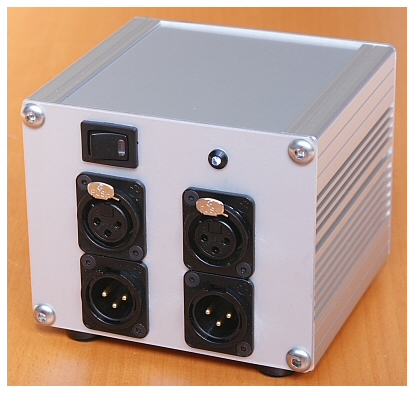 Phantom power, 48V, 2 channel, battery powered with 6 NiMh rechargeable batteries
With separated charger. Size 11*10*9cm. Weight 1kg.
Recording time about 16 hours with 2 microphones consuming 5mA.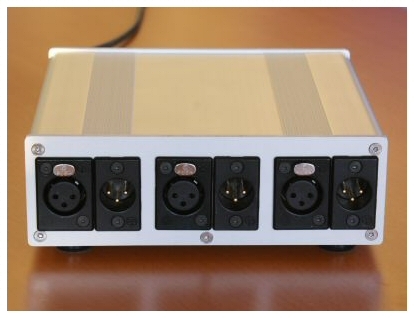 6 channel phantom power supply. Can deliver 12mA per microphone. With Black Gate capacitors (price: 700 euro).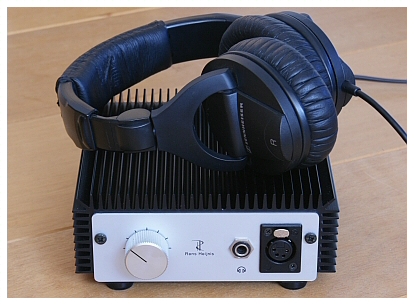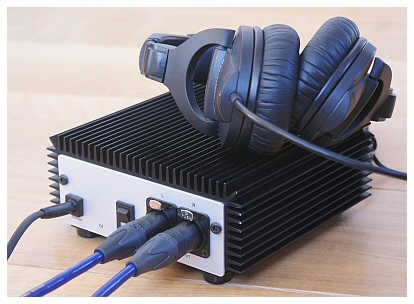 Headphone amplifier, 2 models are available:
1) Amplifier specially designed for the AKG K1000 headphone. For technical specifications see Headphone
2) Amplifier for ordinary headphones.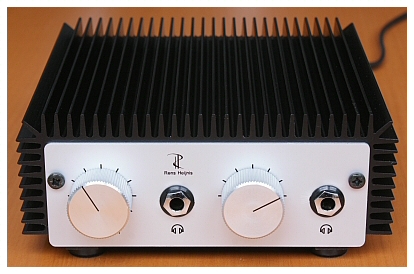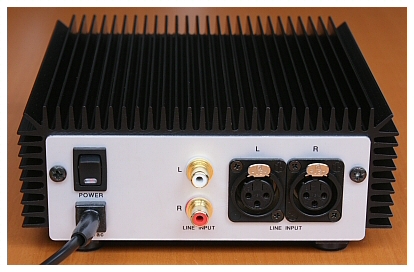 Duo headphone amplifier with two separated outputs
Suitable for headphones with an impedance of 25 to 600 Ohm.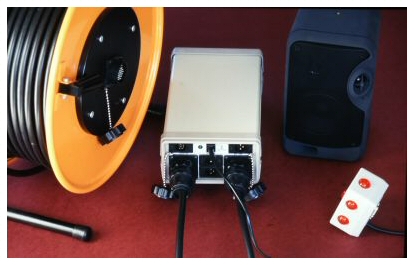 Talk back system with Talk Back speaker and light signal (recording signal for the musicians),
stereo headphone output, and relays control of the speaker,so that during recording there is no hum from the speaker to hear.
Part of a combination with a 6 channel remote controlled pre-amplifier (multi-pin connectors and cable).